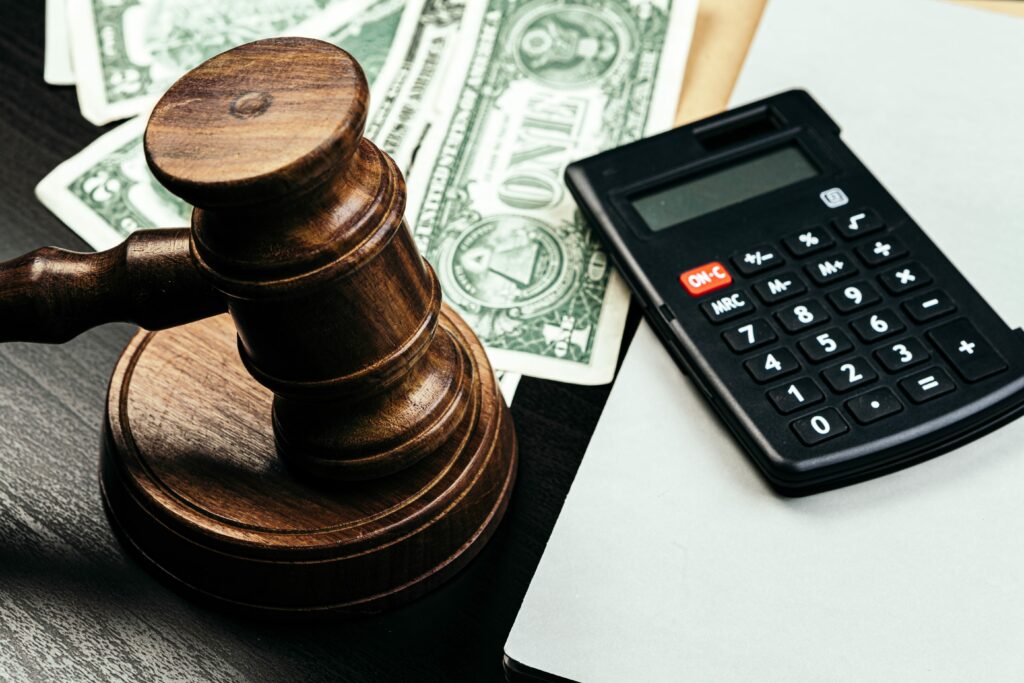 Declaring bankruptcy is never easy, but it is an important step in restoring your financial health. This guide will teach you the basics of bankruptcy, including how to file, what to expect, and how your bankruptcy Chapter 7 lawyer can help get things back on track if you are struggling financially.
The Alternative to Chapter 7
Chapter 7 bankruptcy is the most common form of bankruptcy, but it is not the only option. There are several other options but the most popular is Chapter 13 bankruptcy
An Overview of Chapter 13
Individual debtors who have a regular, steady income could be eligible to file under Chapter 13 of the bankruptcy code. Chapter 13 bankruptcy is a three-part process. In the first step, you must identify all of your debts, including current and past due bills, credit card balances, and student loans.
In the second step, you must propose a plan of repayment to all of your creditors. This plan must be realistic and should list all of the money you can afford to pay back each month.
The final step is a confirmation hearing where a bankruptcy judge will decide if your plan is fair and reasonable. If it is approved, you will have to start repaying your creditors according to the terms of your plan.
Background for Your Assets and Case
The background of your case will consist of the trustee gathering all of the non-exempt assets and using proceeds from the sale of those assets to repay creditors. Of course, when you file a petition under Chapter 7 there is a risk of losing property, and this part of the process will handle that aspect.
Doing background on your case should be the domain of an experienced bankruptcy Chapter 7 lawyer in Virginia. Let's say you have a good credit history, you have never missed a payment on a debt, and you have never filed for bankruptcy before. In Chapter 7, you will likely have to file Official Public Records (OPR) that disclose this information to your creditors, and you may not be able to keep all your property. You should discuss your case with a Chapter 7 lawyer in Virginia to learn more.
Chapter 7 Eligibility Requirements
In order to file for bankruptcy in Virginia, you must meet the following requirements:
• You must be a U.S. citizen or a national of the United States.
• You must have a valid Virginia driver's license.
• You must be at least 18 years old.
• You must have a valid Virginia address.
• You must have a steady income.
• You must not be in bankruptcy or under any order of relief from a bankruptcy court.
How Chapter 7 Bankruptcy Works
Chapter 7 bankruptcy is a form of bankruptcy in which a person's debts are eliminated through a court-approved plan. The process of filing for Chapter 7 bankruptcy is similar to filing for chapter 13 bankruptcy.
To file for chapter 7 bankruptcy, a person must meet specific requirements, including being able to prove that they can no longer meet their financial obligations. After filing, the person will have a hearing to determine if their case should be moved to chapter 7 bankruptcy.
If the case is moved to bankruptcy, the person's assets will be distributed among their creditors. This means that creditors will receive a portion of the debtor's property, depending on the amount of the debt. Creditors who are owed less will receive less, and creditors who are owed more will receive more.
If the case is not moved to chapter 7 bankruptcy, the person's debts will still be eliminated, but the process will take longer, and the person's property may not be distributed among creditors. The courts will charge case filing fees, administrative fees, and a trustee surcharge, so you should also be prepared for that. However, if your income is lower than 150% of the poverty level, and you can't pay the fees, the court could decide to waive those fees.
Debtors need to provide information to complete their Official Bankruptcy Forms in the petition:
Sources, amounts, and payment frequency for income.
All the property and living expenses in their current financial situation.
A comprehensive list of the creditors and their claims.
When you file for bankruptcy in Virginia, the court will appoint a case trustee to manage your case. The case trustee will:
Collect all of your income and assets.
Pay your creditors.
Make all necessary court appearances.
File any required documents.
What is the Role of a Case Trustee?
Once your case is filed, the U.S. trustee will appoint an impartial case trustee for the process of administering and liquidating the nonexempt assets. This process can be complex and time-consuming, and the case trustee will need the help of a bankruptcy lawyer in Virginia.
Once the case begins, this creates an "estate". This becomes the temporary legal owner of all your nonexempt assets, and the trustee will liquidate these assets to pay your creditors.
The Chapter 7 Discharge Process
When your case is completed, the case trustee will file a discharge petition with the bankruptcy court. This petition will ask the court to discharge (discharge) your debts. The court will decide whether to discharge your debts and if so, will schedule a hearing to determine the amount of your discharge.
Get Strong Legal Representation from a Bankruptcy Chapter 7 Lawyer Like the Law Offices of Robert S. Brandt
Declaring bankruptcy comes with a web of intricacies and consequences that can be hard to understand on your own. That's where a bankruptcy Chapter 7 lawyer like the Law Offices of Robert S. Brandt can help. Our team of experienced lawyers will walk you through the entire process, from filing for bankruptcy to receiving your discharge. We will fight for the best possible outcome for your case, and we will always remain on your side throughout the entire process. Contact us today to learn more about our services and schedule your initial consultation.