Who am I and how I can serve you
My two law offices are located in Alexandria and Leesburg, Virginia and I primarily serve those who live in Northern Virgnia and Washington, DC. I am a solo practitioner. I help people who need bankruptcy relief and those that are going through a divorce. If you are getting crushed by debt or going through a divorce I can help.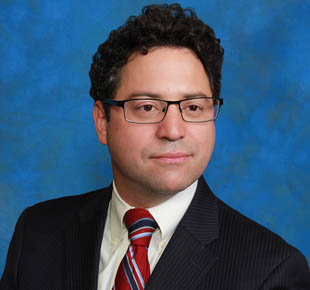 How Bankruptcy and Divorce Law Work
Chapter 13 Bankruptcy
Is your home in foreclosure? Has the bank turned you down for a loan modification despite repeated efforts on your part? If so, a chapter 13 bankruptcy may be the solution you are looking for.
Learn More
Chapter 7 Bankruptcy
When people think of bankruptcy protection and getting a Fresh Start, chapter 7 bankruptcy relief is typically what comes to mind.
Learn More
Facing financial difficulties? ? Need to file for divorce? I can help.
Contact my law office today to schedule a consultation:
Call 703-342-7330 or complete our submission form. Let me help you find a fresh start.
Book a Confidential Consultation now.
Why choose The Law Office of Robert S. Brandt
Robert Brandt .. he help me alot anytime I call or I email .. he answer me right the way.. thank you alot Robert Brandt
From the very beginning I knew Robert was the right choice. His attention to detail as well as thorough analysis of my individual situation and explanation of the problems and what to expect was impeccable. I can't even express how grateful I am for his help. I feel so much relief and no longer feel the looming burden. I am so glad I chose his firm and you will be too. 10/10
I highly recommend the law firm of Robert S. Brandt to represent you with your legal matter. He'll explain every single detail to you, so that you fully understand the bankruptcy process. Mr. Brandt was very friendly, responsive, compassionate and professional during a difficult and stressful time. Thank you very much Mr. Brandt! Esperanza,
If you need mental sanity and an attorney who will give you peace of mind as you go through the process of a bankruptcy, Robert Brandt is the attorney you want to work with. Through many ups and downs, Robert was steadfast in his support. He will work hard for his clients and he has a great pulse for the process and how to get through it. There are days when you can feel helpless because it is a tough decision, one that tends to be the last hope for many but rest assured, Robert will be by your side and will take care of you. I can't thank him enough for all the effort and support. You won't go wrong hiring him to assist you. FULL STOP!
Stephen Hamilton
2022-12-08
What can I say? Bankruptcy, for me, was a frightening experience. Mr. Brandt calmed my nerves and helped me see that it wasn't the end of the world. Being a middle aged man, I needed that reassurance. It was a tough thing to go through but with his help and guidance, I was able to adjust to the life. Now my bankruptcy is over and I'm debt free and it feels great. I now have the money to buy and do what I need and want. It'll take time to rebuild my credit but I'm the road to recover what I had lost. Thank you Mr. Brandt! I can't say enough good things about you and your service, sir.
Sergey Germanov
2022-09-15
Robert listened to my every word, and fought for me making sure my situation is resolved in my best interest, i couldn't ask for anything else, Robert is the best! Thank you!
Emilio Martinez
2022-09-12
I have been working with Robert for nearly three years and he is truly the most knowledgeable, fiercely focused and above all not intimated by the red tape surrounding the BK process. He fights tooth and nail for us! If you are not using Robert, you have elected to use B rated Attorney. He is the best of the best!
Robert was amazing to work with! He was very patient and answered all questions honestly based on his experiences and never over-promised any outcomes. This case was complicated and he was always prepared to fight for his clients. His hard work and dedication to our case(s) were greatly appreciated. His expertise, knowledge, guidance, and determination to improve his clients' lives is second to none and I can't recommend his services enough to anyone in need of bankruptcy representation.
Lifesaver! Robert was always 1 step ahead of the game. He had emergency stop garnishments and motions filed within a blink! What you pay for is nothing compared to what you get from Robert. He's so easy and enjoyable to talk to, responds in a very timely matter, and always understood my concerns, never ever once hesitating to fight for me in court. There's no way on earth another BK attorney would bend over backwards like Robert, and never asked for a penny more than his flat up front rate which I'll say again, is a bargain compared to all he will make happen for you. He will save you and you will be able to sleep at night!